Thursday, November 8, 4-7pm  
Join Us @ Leon &Lulu's, 96 W. 14 Mile, Clawson For a FUNdraising, Ladies Night Out
10% of all sales go to AAUW Birmingham Branch Foundation Scholarship Fund. Food, Friends and Shopping….. What could be better?
Looking for reliable services? Click on the link below for branch member suggestions.
DIRECTORY OF RECOMMENDED SERVICES October 2018
NOVEMBER BULLETIN
WEDNESDAY, NOVEMBER 7, 2018
                        (Note the early date.)                             
General Meeting and Luncheon
The Iroquois Cub
43248 N. Woodward
Bloomfield Hills, 48302
Meet and Greet – 11:30 am
Luncheon – Noon
   Cash bar. No valet parking
Speaker:  Lois Keel, Presenter.
As the world marks the 100th anniversary of the end of the "War to End All Wars," our focus will be on women's role in this great conflict. Lois Keel is "adopting" the persona of Oleda Jones, who was a real person from Michigan who participated in WWI. Her presentation is about Michigan, World, and Women's history.
Menu: Warm grilled chicken salad with strawberries, mandarin oranges, toasted almonds, and raspberry vinaigrette dressing. Mixed vegetables. Rolls and butter. Dessert: Chocolate mousse. Coffee/tea. Vegetarian/lactose intolerant available with reservation.
PLEASE NOTE ADDRESS FOR RESERVATION
Reservation Deadline, Wednesday, October 31st.
Please send $27 per person, check payable to AAUW Birmingham Branch (and program-only reservations) to: Christine Dagenais,
1668 Trading Post Lane, Blfld Twp, 48302. Cell: 248-755-4372 cadmdm@gmail.com.   Sorry, no refunds.
Study Group Hostesses: Breakfast Bunch
Program-only reservation are available at all luncheons. Simply call the reservation phone number above with your request to attend the speaker portion of the luncheon, and seating will be made available for you.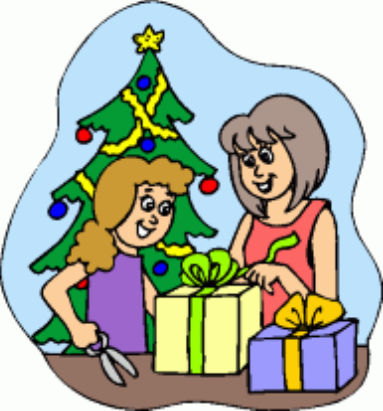 NOVEMBER LUNCHEON DONATION                                                                   
Pontiac Bound Together After-School Program Holiday Gift Shop.
Look around your home for new or gently-used items that the kids can wrap and give to the moms, dads, and grandparents in their lives for the holidays. Please bring them to the November 7th branch luncheon, or drop them off on Karen Linnell's front porch before Friday November 30th. 1025 Fairfax, Birmingham.
2018 AAUW State Convention
If you missed it, you can now go to AAUWMI.org, search 2018 Convention and gain access to the speech from keynote speaker, Barbara McQuade.
Her talk was really remarkable. Sally Doty
For non-partisan voter information this fall, go to https://votesmart.org and Vote911.org
Mark Your Calendar
October 11, 2018          UN International Day of the Girl Child
October 27, 2018          AAUW Michigan Leadership Conference, Albion
Tues. Nov. 6, 2018          National Election Day
Wed, Nov. 7, 2018           Luncheon is a week early
Thurs., Nov. 8, 2018         4-7 pm Ladies Night Out – FUNdraiser @ Leon & Lulu's
March 20, 2019              Explorathon
April 2, 2019                   Equal Pay Day, Lansing
April 10, 2018                  Annual Meeting & Luncheon
May 3, 2018                    Study/Interest Group Reception: Doyle Center
May 8, 2018                    Lavish Luncheon – "It's ALL About the HAT"
Looking for reliable services? Click on the link below for branch member suggestions.
Renew your AAUW membership online. Read and print the Instructions on how to access your information on AAUW.org.
Once you are registered in the Member Service Database, you can pay your dues with a credit card online, print a membership card, view an updated directory for our branch, see your record of donations, and more. If you pay online, Karen Boyk, our dues treasurer, will be notified immediately and she will enter you in the Early Bird drawing. The system is up and running. Give it a try
Prepared for AAUW BIRMINGHAM BRANCH FOUNDATION INC NPO #90487 (Cycle 14, Qtr 2)
Dear AAUW BIRMINGHAM BRANCH FOUNDATION INC,
The Kroger Family of Stores is committed to bringing hope and help to local communities. We do this through a variety of activities, including charitable giving, sponsorships and the unique Community Rewards Program of Kroger. We are also committed to carefully protecting our customers' personal information. In order to meet their expectation of privacy, we have adopted a simple policy to never share a customer's personal information. Our privacy policy applies to Community Rewards participation as well. As your neighborhood food retailer, we deeply value our ability to support local organizations like yours.
If you have any questions, please email KCR18@kroger.com or visit our website at http://www.krogercommunityrewards.com.
Don't forget to use your newsletter, website, and events to encourage your supporters to link to your organization. The more your supporters shop with us, the more money your organization will earn!
Thank you,
Community Rewards Staff
Register or

reregister

for Kroger Community Rewards Program. As of April 1st our registrations have to be renewed on-line.
---
Updates from National:
Take Action to Close the Gender Pay Gap on Latinas' Equal Pay Day
Thursday, November 2, marks Latinas' Equal Pay Day, the symbolic day when Hispanic and Latina women's earnings "catch up" to non-Hispanic white men's earnings from the previous year. Latinas' Equal Pay Day marks a powerful moment for national action. There are many things individuals, employers, and the government can do to help close the gender pay gap. Here are ways you can take action to close the gender pay gap in observance of Latinas' Equal Pay Day.
Read more.
---
Webinar Discussion with Winona LaDuke from the Front Lines in the Battle for Environmental Justice
Join AAUW and our ¡Adelante! Book of the Month Club in commemorating Native American Heritage Month as we talk with Winona LaDuke about her book The Winona LaDuke Chronicles: Stories from the Front Lines in the Battle for Environmental Justice.
Read more

---
12 Stats on Gender Equity That Are Scarier than Halloween
Halloween is the perfect time to tell ghost stories. But there's nothing scarier than the true story of gender inequity in the United States. Forget ghouls, goblins, and graveyards — these statistics reflect a reality far scarier than whatever comes out to haunt on Halloween. But don't get spooked! There's lots you can do to support gender equity.
At the current rate of progress, gender gap won't close until 2119.
Read more.
---
Know Your Rights: Workplace Sexual Harassment
Sexual harassment is a form of sex discrimination that violates Title VII of the Civil Rights Act of 1964. Title VII is a federal law that prohibits discrimination in employment on the basis of sex, race, color, national origin, and religion, and it applies to employers with 15 or more employees, including federal, state, and local governments. Even with Title VII's protections, many people across the country still face sexual harassment in their workplaces.
Read more
---
Frequently Asked Questions about the Gender Pay Gap
Simply put, the gender pay gap is the gap between what women are paid and what men are paid. The most commonly cited gender pay gap statistic in the United States compares the median annual earnings of women who work full time, year-round against the median annual earnings of men who work full time, year-round. There are as many ways to calculate gender pay gaps as there are ways to calculate average pay earned by workers, as long as the original data source records whether workers are men or women. Though the ratio of women's pay to men's pay varies depending on the data source and analysis, the finding that women are paid less than men is extremely consistent.

Read more.
---