December Membership Meeting
on December 13 at 11:30 at  the Iroquois Club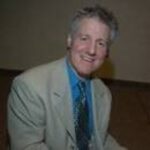 Using a piano, Henry Feinberg, instructor of music at Oakland University, will give an entertaining presentation on Rock and Roll and How It Came to Be.
Luncheon cost is $32.  Make checks payable to:  Birmingham Branch AAUW and mail to: Christine Dagenais  1668 Trading Post Lane  Bloomfield Hills, MI  48302  Members may also attend the speaker only portion of the meeting.  See the December newsletter for more details.

---
Need to Renew your membership?  Membership Renewal 23-24
or renew on-line AAUW National
---
Did you know that one of the PERKS of AAUW  Membership are a number of discounts at many companies including Car Rental, Office Max/Office Deport and United Parcel Service.   Check out the National AAUW website for more information.  Member Discounts
---
The AAUW Directory of Recommended Services is now available.
Please let Irene Sharp know if there are any corrections or changes.
Directory of Recommended Services December 2022
---
Support Your AAUW Branch by Using Kroger Community Rewards 
Kroger Community Rewards program donates to local organizations based on the shopping you do every day. To link your Kroger Shopper's Card to AAUW Birmingham Branch Foundation use this link:  Kroger Community Rewards
Click to Link your Shoppers Card and Search for: AAUW BIRMINGHAM BRANCH FOUNDATION INC or Use Organization Number: WK668
Whenever you use your KrogerPlus card to purchase items at Kroger, AAUW will receive a donation.
---
Support Your AAUW Branch by Donating Items to Sell on On-Line
In your spring cleaning or other cleanup endeavors, let's all find some more wonderful lightly used treasures to donate to the foundation. The foundation has an ongoing program to sell various donated items on eBay, Amazon and other on-line and local sale facilitators.  Items that sell rapidly include collectibles, camera equipment, musical instruments, vintage equipment, silver and many other items.  Please contact Roberta (contact information below) for additional information as to the types of items that can maximize your donation.  All donations should be in workable condition and have an approximate value of $40 or more.  A tax receipt will be provided upon request. 
 It's easy to donate!  Just call Roberta Russ at 248-363-8533 or 313-909-8315 (if no answer, please leave a message) or email russroberta2009@comcast.net.  
---