March Bulletin
WEDNESDAY, MARCH 14, 2018
General Meeting and Luncheon  
Bloomfield Open Hunt Club
405 E. Long Lake Rd.
Bloomfield Hills, 48304 
Meet and Greet – 11:30 am
Luncheon – Noon  
Cash Bar, No Valet Parking
Speaker:  Amy Anger, president of Impact 100 Metro Detroit, which was formed in July 2015 by a volunteer group of women whose purpose is to transform our local community by uniting women in collective giving. They award grants to nonprofits in the Metro Detroit area, provide exposure to those organizations, and stimulate more active community engagement.
Menu: BOH salad, chicken parmesan, chef's choice vegetable, coffee, tea, iced tea, cookies and brownies, vegetarian and gluten free available with reservation.
Reservation Deadline, Wednesday, March 7th.
Please note change of address below for sending your check:
Please send $27 per person, check payable to AAUW Birmingham Branch (and program-only reservations), to: Christine Dagenais,
1668 Trading Post Lane, Bloomfield Twp., 48302. cell: 248-755-4372, cacmdm@gmail.com. Sorry, no refunds.
Hostesses: The Breakfast Bunch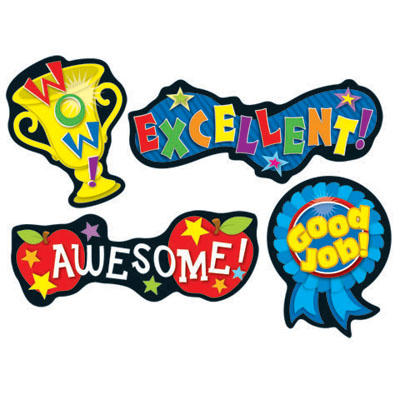 Support Bound Together after-school program.
 The March luncheon donation item is: Stickers and other little rewards
 ST. PATRICK'S DAY LADIES NIGHT OUT
SATURDAY, MARCH 17th 3 – 5:30 pm
O'MARA'S RESTAURANT 2555 Twelve Mile Rd. Berkley 48072
Enjoy Ron Coden's mix of comedy with sing-along, hand-clapping, and foot-stomping good music!
$5.00 cover charge payable with bill. Friends and spouses are welcome!
Reservation deadline: Friday, March 9th.
RSVP to Patty Orlowski, porlow@sbglobal.net or 248-641-3892 
Explorathon 2018 – Wednesday, March 21, 2018
Click on the links below for the Explorathon Brochure, Scholarship Application and map for Cranbrook.
Looking for reliable services? Click on the link below for branch member suggestions.
Successful Leon n Lulu Shopping Event
Mark Your Calendar
Monday, January 15, 2018: Martin Luther King Jr. Day.
Thursday, January 18: Ladies Night Out, 4-7 pm, McCormick & Schmick's (see below)
Sun, January 28: Theater Goers, Ain't Misbehaving, Village Players, (see below)
March 21, 2018: Explorathon.  
April 10, 2018: Equal Pay Day
April 28, 2018: State Convention, Canton
Sept 7-9, 2018: 92nd Annual Used Book Sale
Looking for reliable services? Click on the link below for branch member suggestions.
Renew your AAUW membership online. Read and print the Instructions on how to access your information on AAUW.org.
Once you are registered in the Member Service Database, you can pay your dues with a credit card online, print a membership card, view an updated directory for our branch, see your record of donations, and more. If you pay online, Karen Boyk, our dues treasurer, will be notified immediately and she will enter you in the Early Bird drawing. The system is up and running. Give it a try
Prepared for AAUW BIRMINGHAM BRANCH FOUNDATION INC NPO #90487 (Cycle 14, Qtr 2)
Dear AAUW BIRMINGHAM BRANCH FOUNDATION INC,
The Kroger Family of Stores is committed to bringing hope and help to local communities. We do this through a variety of activities, including charitable giving, sponsorships and the unique Community Rewards Program of Kroger. We are also committed to carefully protecting our customers' personal information. In order to meet their expectation of privacy, we have adopted a simple policy to never share a customer's personal information. Our privacy policy applies to Community Rewards participation as well. As your neighborhood food retailer, we deeply value our ability to support local organizations like yours.
If you have any questions, please email KCR18@kroger.com or visit our website at http://www.krogercommunityrewards.com.
Don't forget to use your newsletter, website, and events to encourage your supporters to link to your organization. The more your supporters shop with us, the more money your organization will earn!
Thank you,
Community Rewards Staff
Register or

reregister

for Kroger Community Rewards Program. As of April 1st our registrations have to be renewed on-line.
---
Updates from National:
Take Action to Close the Gender Pay Gap on Latinas' Equal Pay Day
Thursday, November 2, marks Latinas' Equal Pay Day, the symbolic day when Hispanic and Latina women's earnings "catch up" to non-Hispanic white men's earnings from the previous year. Latinas' Equal Pay Day marks a powerful moment for national action. There are many things individuals, employers, and the government can do to help close the gender pay gap. Here are ways you can take action to close the gender pay gap in observance of Latinas' Equal Pay Day.
Read more.
---
Webinar Discussion with Winona LaDuke from the Front Lines in the Battle for Environmental Justice
Join AAUW and our ¡Adelante! Book of the Month Club in commemorating Native American Heritage Month as we talk with Winona LaDuke about her book The Winona LaDuke Chronicles: Stories from the Front Lines in the Battle for Environmental Justice.
Read more

---
12 Stats on Gender Equity That Are Scarier than Halloween
Halloween is the perfect time to tell ghost stories. But there's nothing scarier than the true story of gender inequity in the United States. Forget ghouls, goblins, and graveyards — these statistics reflect a reality far scarier than whatever comes out to haunt on Halloween. But don't get spooked! There's lots you can do to support gender equity.
At the current rate of progress, gender gap won't close until 2119.
Read more.
---
Know Your Rights: Workplace Sexual Harassment
Sexual harassment is a form of sex discrimination that violates Title VII of the Civil Rights Act of 1964. Title VII is a federal law that prohibits discrimination in employment on the basis of sex, race, color, national origin, and religion, and it applies to employers with 15 or more employees, including federal, state, and local governments. Even with Title VII's protections, many people across the country still face sexual harassment in their workplaces.
Read more
---
Frequently Asked Questions about the Gender Pay Gap
Simply put, the gender pay gap is the gap between what women are paid and what men are paid. The most commonly cited gender pay gap statistic in the United States compares the median annual earnings of women who work full time, year-round against the median annual earnings of men who work full time, year-round. There are as many ways to calculate gender pay gaps as there are ways to calculate average pay earned by workers, as long as the original data source records whether workers are men or women. Though the ratio of women's pay to men's pay varies depending on the data source and analysis, the finding that women are paid less than men is extremely consistent.

Read more.
---