The Let's Cook interest group began as Foods Around the World in September 1973. The first menu was French. (Current member Marge Lazarou is the last original member.) Every year we choose a new theme such as regional cooking, international cooking, and seasonal cooking.  Because this group has been together for so long, it's hard to find a theme that hasn't already been done!
Let's Cook theme this year is Soups, Salads, Sauces, and Sweets. Our October luncheon featured pull-apart baked cranberry brie bread bowl (see photo on right ), caramelized onion dip with crispy shallots and roasted grapes with walnuts and goat cheese served on baguettes as appetizers, a strawberry romaine salad, multigrain chicken soup and a delicious baked apple dumpling for dessert.
We welcome any new members that would like to join us.  Your only obligation, other than eating delicious meals, is to host the group once every other year and to plan and cook a meal with a partner once a year.  In February we take the month off and eat out at a local restaurant.  And we combine November and December meetings into a holiday potluck party, usually on a Sunday evening, which includes spouses.
If you love to eat and want to challenge yourself to create some delicious cuisine, please come and check us out.  You won't leave hungry!
by Erin Silverman

January Luncheon
WEDNESDAY, JANUARY 8, 2020 
General Meeting and Luncheon
The Iroquois Club
43248 N. Woodward
Bloomfield Hills,48302
Meet and Greet – 11:30 am
Luncheon – Noon
Cash bar, no valet parking
Program: Rufus McGaugh, Traveler/Teacher/Author
While it has taken longer than 80 days, Rufus has certainly been around the world! Fifty states, seven continents! But why? And has he been to every country in the world? Come and find out!
Menu: Squash praline soup, chicken salad croissant with side of squash, rolls and butter. Chocolate chip cookies Coffee, tea, soft drinks. Vegetarian/lactose intolerant available with reservation.
NOTE THIS – THE RESERVATION DEADLINE
Thursday, January 2nd
Please send $28 per person, with your check payable to, "AAUW
Birmingham Branch", as well as program-only reservations to:
Christine Dagenais, 1668 Trading Post Lane,
Bloomfield Twp., 48302. 248-755-4372. cacmdm@gmail.com
Sorry no refunds.
Study Group Hostesses: Modern Art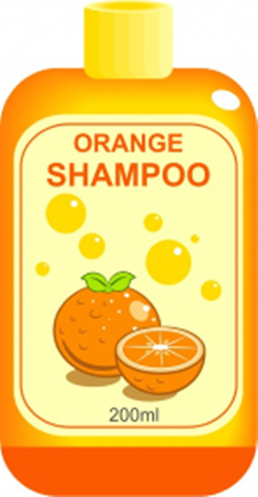 January Luncheon Donation For Haven – Full size bottles of a toiletry product (not travel size bottles) such as shampoo, conditioner, body wash, body lotion, etc.)
December Luncheon Celebration
           

January Newsletter
Note: This file has the first 4 pages of this month's newsletter. Check your email copy for more pictures and news of what's happening with your AAUW.

EXPLORATHON 2020
WEDNESDAY, MARCH 18, 2020
7:45 a.m. to 1:00 p.m. Cranbrook Kingswood Middle School for Girls Grades 8* – 12 ONLY *8th Grade enrollment limited to the first 100 students! $15 / per person Workshops – Keynote Speaker –  Lunch
Presented by AAUW Birmingham Branch & AAUW Birmingham Branch Foundation, Inc.
With support from Ford Motor Company Fund
Cranbrook Schools & Cranbrook Institute of Science
Detroit Public TV
EXPLORATHON 2020
In the race to the future, AAUW wants to help your students be prepared! Explorathon helps students develop STEM [Science, Technology, Engineering & Math] literacy.  During the day each student will participate in three hands-on workshops presented by dynamic women in a variety of STEM fields.  Explorathon prepares and inspires girls by giving them role models and by showcasing state-of-the-art careers for women in science, technology, engineering and mathematics.
Registration forms are available on the website:  birmingham-mi.aauw.net  Space is very limited—Register early!
Explorathon Announcement 20 (1)
Bus Subsidies and Scholarships Available Scholarships and bus subsidies are supported by a grant from the Ford Motor Company Fund.   Financial support will be awarded based on  documented need and benefit to participants.   Apply by January 10, 2020 Funds are limited.
Scholarship application 20 with logo (1)
Map with Drop Off and Parking v2 (1)
SAVE THE DATES
Friday, Jan. 10th  Financial Support Applications Due
Wed., Jan. 15th  Financial Support Awards Announced
Wed.  Feb. 12th  Scholarships  & Bus  Subsidy Registrations Due
Friday, Feb. 28th  All Other Registrations Due Wednesday,
March 18th Explorathon 2020
When you shop with Amazon remember to look for Birmingham AAUW on smile.Amazon.com and receive a donation (to B'ham AAUW) for a portion of your purchase
Upcoming Dates to Remember  
Mar 18, 2020    Explorathon
Mar 27, 2020    Rescheduled Level Up: OCC, Royal Oak
Apr 8, 2020    Annual Meeting at the Village Club
May 13, 2020   Branch Centennial Celebration at Forest Hills Country Club
May 15-16, 2020  AAUW Michigan State Convention – Midland
May 29, 2020  Study Interest Group Leaders/Board Reception, Doyle Center
June 3, 2020   Board Meeting, Doyle Center (Note – it's one week early)

LEVEL UP HAS BEEN POSTPONED UNTIL MARCH 2020
CAREER EXPLORATION AND ADVANCEMENT
LEVEL UP – EDUCATION, JOBS & CAREERS
Oakland Community College, Royal Oak Campus
This conference is for people who want to enter/re-enter the work place and for those who are employed or under-employed and desiring a change or improvement in their career. The day will be hosted by the Birmingham and Farmington AAUW Branches along with Oakland Community College and a grant from The Village Club.
Attendees will have the opportunity to attend two breakout sessions following the Keynote Speech by Nicole Jennings of Oakland Community College. The breakout sessions will offer help with Adult Education and GED requirements; financial aid and the application process; and resumes, interviewing strategies and career assessment.
Art Matters did a September 27th tour of Kirk in the Hills in Bloomfield Hills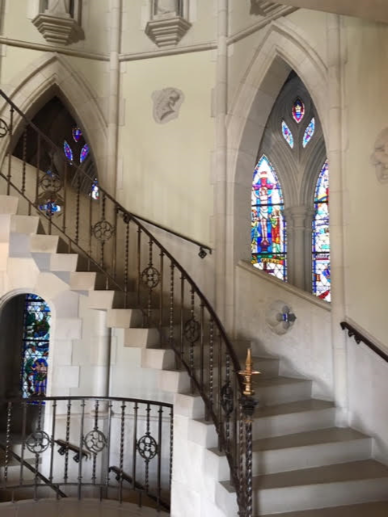 Our private tour of the Kirk was a great experience covering the rich history of such a jewel in this city.  A tour of the entire church was a very thorough education – including information about the architecture, stained glass windows, artworks, tapestries, the gardens and so much more. A great time was had by all.
LIST OF RECOMMENDATIONS FOR SERVICES
Gerrie Barclay named 2019 AAUW Birmingham Branch
Diversity Champion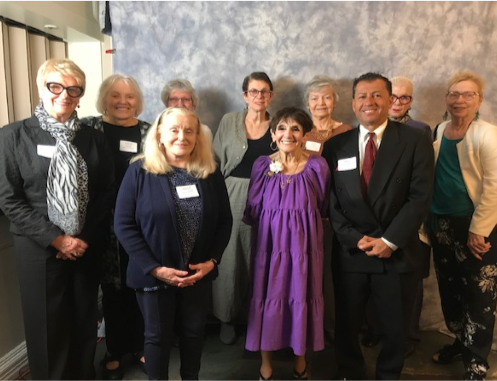 Photo taken at Diversity Champion Breakfast.  Front Row: l to r – Susan McKinnon, Gerrie Barclay, Joe Zacaria.  Back Row: l to r – Carol Pyke, Diane Rouse, Linda Schnorbus, Rosalie Rishavy, Joan Black, Carolyn Lowe, Sally Doty.  Read about her accomplishments in the June Bulletin by clicking on the link below. Thank you for your service, Gerrie!